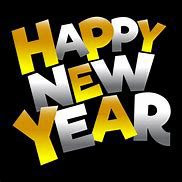 INSURANCE
Do you have new insurance for 2023? Don't forget to contact us with your new insurance information!
We can check your benefits, deductibles, plan limits etc. for the new year.
FITNESS RESOLUTIONS?
We can help! If you've had pain/injury in the past and are hesitant to start your fitness plan on your own – come and see us! We'll tailor a workout to your specific needs and goals, and make sure you're not injured in the process!
MAKE A GOOD POSTURE RESOLUTION
(This cartoon will help!)
MARATHONERS
ELITE runners who have a race scheduled in April, May or June (even a half marathon) should be starting STRENGTH TRAINING NOW!
Come in 1-2x/week for distance running specific workouts, balance those muscle groups, and prevent injury before your mileage increases!
NUTRITION TIP
Ever wonder where to look to have your questions about nutrition answered? Is turmeric really healthy for you? How much should you take? Should I take fish oil supplements?
Search all of your nutrition questions at NUTRITIONFACTS.ORG
It is a non-profit, no-pay site that has a team reading every nutrition article published in the WORLD and compiling the data to create short videos for you to easily digest!
PATIENT BUSINESS SPOTLIGHT
Meet Mollie Green
Mollie is one of our ELITE Marathoners! We do our best to keep her injury-free for her many races each year. She also makes fantastic greeting cards! Check out her story and La Familia Green!